Join us at our Hand Tool Event® in Charleston!
February 23-24, 2018
Friday (10am - 6pm) and Saturday (10am - 5pm)
Hosted by the American College of the Building Arts
649 Meeting Street
Charleston, SC 29403
Admission
Admission is free and open to the public.
Directions
Click HERE to generate directions using Google Maps
Parking
Parking is available on site.
About the Venue
The American College of the Building Arts educates and trains artisans in the traditional building arts to foster exceptional craftsmanship and encourage the preservation, enrichment, and understanding of the world's architectural heritage through a liberal arts education.
Free Shipping
We offer free shipping on orders placed at the Event (excluding Workbenches, Vise Hardware, and Dovetail Vises).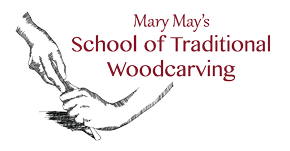 Mary May is a professional woodcarver who has been carving for over 20 years. After studying with a variety of master European carvers around the world, Mary runs an online video woodcarving school and teaches woodcarving at a variety of schools and workshops throughout the country.