Wetterlings Axes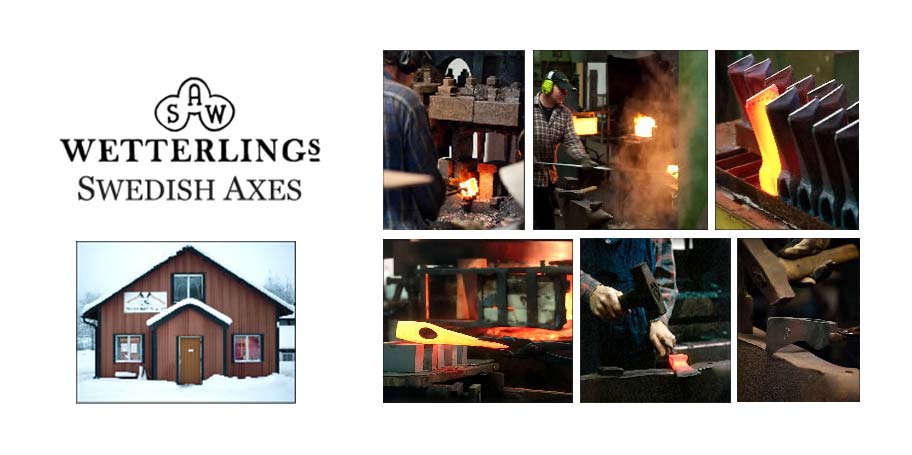 Since 1880, Wetterlings has offered the best hand forged axes, mauls and wedges to the public. As the oldest existing axe forge in Sweden, they still work by hand producing small batches of tools fit with oil finished American hickory handles.
Natural, unpainted, finish shows the quality of the forging. We are pleased to offer these fine axes to our customers.
Hardened and tempered to Rockwell 56-58, razor sharp.
Never use the back of the axe head as a hammer. The back of the head, or poll, of the Splitting Maul is tempered, so it can be used safely with the splitting wedge.
All axes come with leather sheaths. Replacement handles and leather sheaths are available.