The Furniture Institute of Massachusetts

Join us at our Hand Tool Event® in Beverly, MA!
December 6-7, 2019
Friday (10am - 6pm)
Saturday (10am - 5pm)
Hosted by The Furniture Institute of Massachusetts
116 Water Street
Beverly, MA 01915
Admission
Admission is free and open to the public.
Directions
Click HERE to generate directions using Google Maps.
Parking
Parking is available on site.
About the Venue
The Furniture Institute of Massachusetts is a school dedicated to excellence in the art of classical woodworking techniques. They offer students an education in both machine and hand tools to ensure the highest quality of workmanship. Founder Phil Lowe is an icon of woodworking—come spend a few hours in his shop while you try our full range of hand tools!
Free Shipping
We offer free shipping on orders placed at the Event (excludes Workbenches, Vise Hardware, and Dovetail Chain Drive Vises).
Guest Demonstrators

Steve is a software engineer, author and woodworking "hobbyist" in central Massachusetts. He documents his process to share knowledge and experience on his blog, Close Grain. His first book, "Hand Tool Basics", published by Popular Woodworking Books, covers woodworking with hand tools for people interested in doing everything with hand tools, or augmenting their power tool woodworking with hand tool techniques.

Matt Cianci is a professional saw doctor specializing in the sharpening and repair of hand saws for woodworking since 2010. He offers sharpening, repair, and restoration through his website, TheSawWright.com, and teaches saw sharpening and saw making classes at woodworking schools across the country. Matt has published two instructional DVDs with Popular Woodworking including, 'Build Your Own Backsaw' and 'Super-Tune A Backsaw' and written several magazine articles for various publications. Matt is also writing a book on saw sharpening for Lost Art Press.

Blackburn Tools, offers a range of finely crafted dovetail, tenon, sash, and joinery saws made in the 19th century style, as well as saw filing guides and layout tools.

John Cameron designs and builds fine furniture on commission and speculation in his one-person shop in East Gloucester, Massachusetts. He currently teaches at The Furniture Institute of Massachusetts, and has taught at Worcester Center for Crafts and the Boston Center for Adult Education in the past.
Joseph Karagezian - Upholsterer
Traditional upholsterer with over 65 years experience.
Paul Lelito - Sawyer
Sawyer from Cape Cod dealing in air dried domestic hardwoods.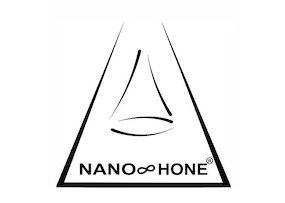 Harrelson Stanley - Nano Hone
Nano Hone Advanced Abrasives is a family operated surfaces manufacturer designing every component of sharpening systems for chefs, woodworkers, and scissor sharpeners alike. The designs are drawn and created by Harrelson "Hap" Stanley and all machined parts are manufactured and processed in Massachusetts. Hap established Shapton USA for over a decade, and now with over thirty years of experience in sharpening and design, his knowledge has culminated in the creation of Nano Hone products.
Offering stones, stages, ponds, and plates of various functions, we provide everything required for a substantial or casual sharpening station.