Saws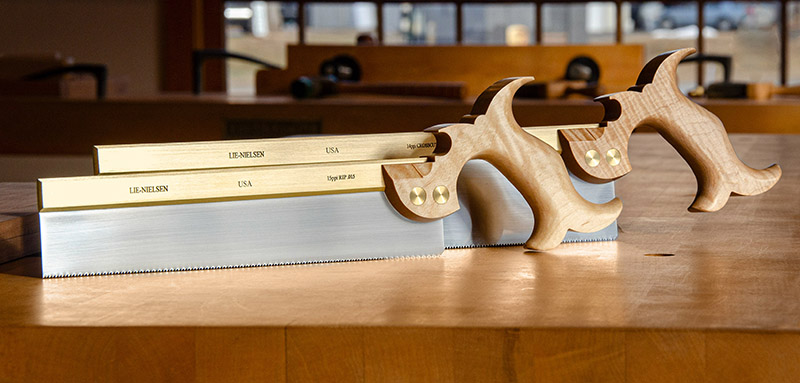 Our Saws are exceptionally accurate, beautiful, and perfectly set for the jobs for which they are designed.
Saw blades are made from polished Swedish Steel and tempered to Rockwell 52 for durability and ease of sharpening. We take care to make sure our saw blades are properly sharpened and accurately set. Saw teeth have a minimum set that prevents binding while ensuring straight cuts. Solid, precision-milled Brass backs stiffen the blade and add weight for well-balanced, smooth cutting. We carefully hand shape and finish each handle for a comfortable, silky-smooth grip.
Each Lie-Nielsen Saw is precision filed, set, and test cut in hardwood before it leaves our shop.
Please note: It has become increasingly difficult over the last few years to source the sort of highly figured Curly Maple we used to use for our saw and screwdriver handles. Therefore, we are phasing out Maple and switching to Cherry, which makes a very beautiful handle.