As of March 16, 2020 our showroom is temporarily closed. Our offices and shipping department continue to operate with limited staff during regular business hours. Please contact us at toolworks@lie-nielsen.com, or by phone at 1-800-327-2520, if you have any questions or concerns. Please leave a message and we will get back to you as soon as we can. Thank you for your support and understanding.
Corner Chisels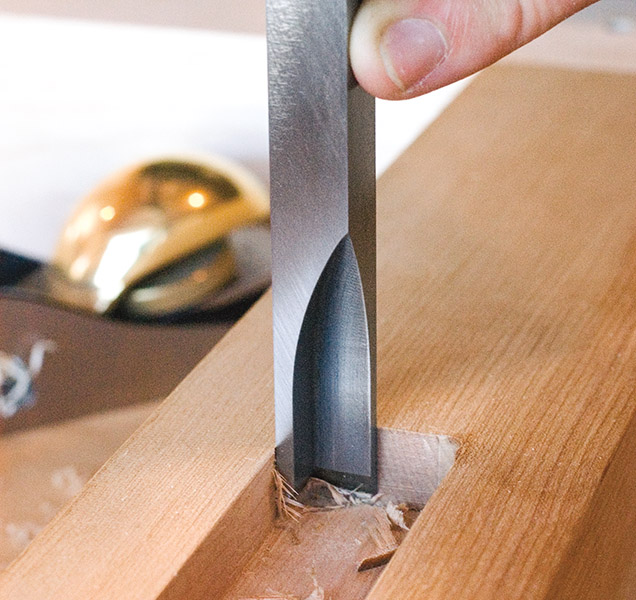 Producing square mortises is exacting work. The Corner Chisel, used after the mortise has been roughed out by hand or with a slot mortiser—which produces round edged mortises—helps square corners easily and precisely.
Made from A2 Tool Steel, hardened to RC 60-62 and ground razor sharp. Beveled at 30º. Comes with Maine-harvested Hornbeam handles. Overall length is approximately 10".
Click here to view our YouTube video "Quick Tips: Sharpening the Fishtail and Corner Chisels".
Available in three sizes: 1/4", 3/8", and 1/2".
1 to 2 of 2 results for Corner Chisels