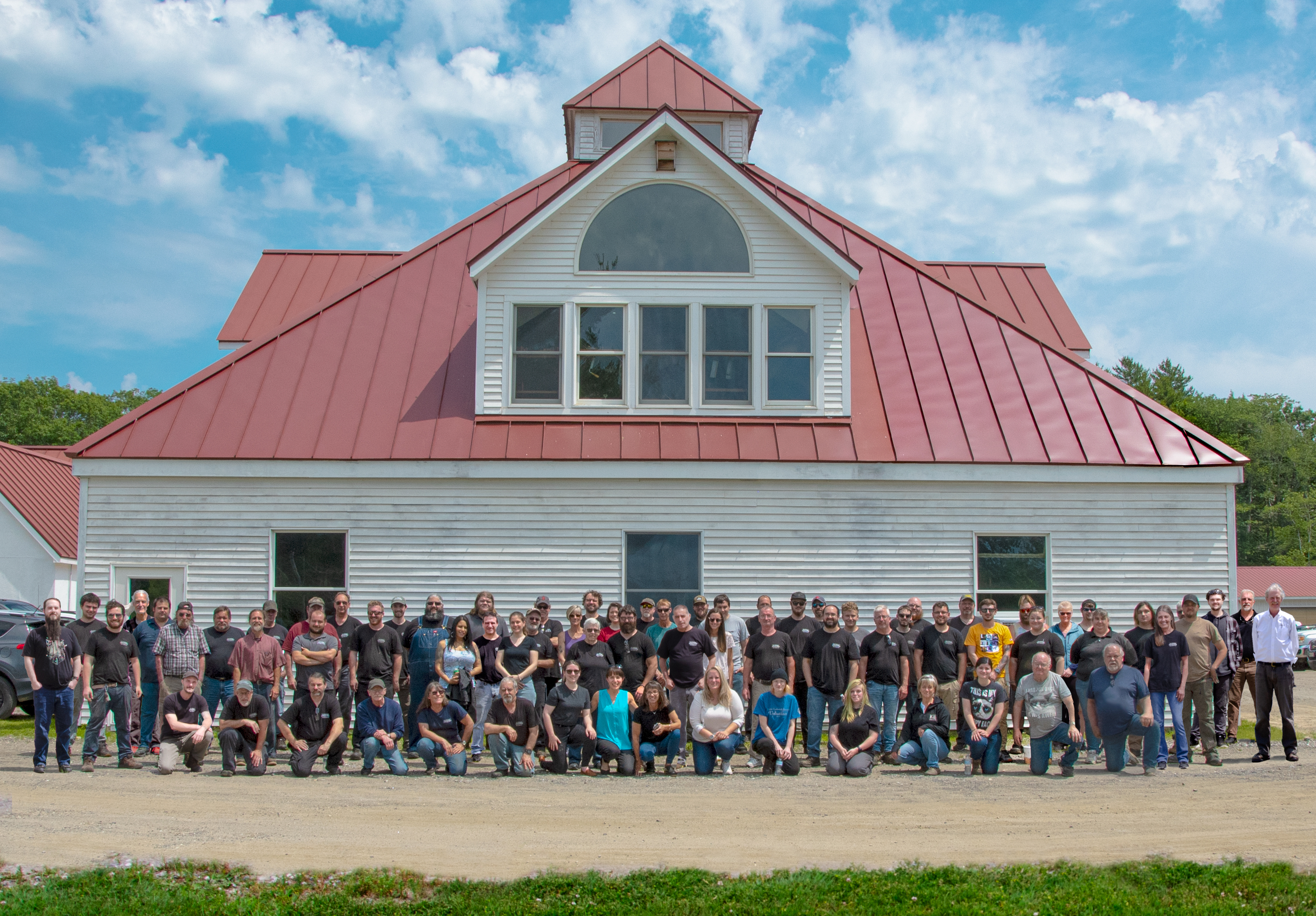 Our Mission is to design and create beautiful, heirloom quality, hand tools that inspire woodworkers and other artisans. Through exceptional support and education, our customers receive the same personal attention we put into our tools.

LIE-NIELSEN TOOLWORKS began in 1981 as an effort to make top-quality hand tools available again from a U.S. maker and to revive discontinued, but useful, designs so the average woodworker could obtain them.

Today we make a variety of planes, saws, spokeshaves, chisels, and more. We have improved and refined designs, and use better materials like Ductile Iron and Manganese Bronze for castings and cryogenically treated A2 Tool Steel for the blades. Our plane blades are much thicker than those of any other production planes. The quality of machining and finishing results in a tool that looks as great as it works, and will be a pleasure to use for years to come.
Quality
Our first priority is quality. Instead of out-sourcing all our jobs for the cheapest price and short-term profit, we are stubbornly local and believe the best quality is right here in New England. We source our metal castings from New England foundries, our wood from Maine sawyers, and use a combination of modern CNC technology, milling machines, and good old-fashioned hand work to make our tools in our mid-coast Maine shop.
Education and Support
Many of our customers are new to hand tool woodworking or want to take their skills to the next level. Our expanding line of Instructional DVDs and Streaming Videos, produced in-house, and our YouTube Channel, explore a wide range of hand tool woodworking topics and feature many of today's master woodworkers.
About Our Tools
We are proud to continue the tradition of "Made in America." Many of our hand planes derive from discontinued Stanley designs, refined to meet higher quality standards. We make our tools from high-grade materials, many of which had previously been too expensive, not yet fully developed, or unavailable in suitable tool-making quality. Our blades are thicker and harder, our castings are thicker, flatter, and more resilient, our parts fit more precisely, our surfaces ground more accurately, and we put careful hand work into the final fit and finish of each tool.
Ductile Iron
We were the first plane makers to start making our tools from Ductile Iron, which is far stronger and more resilient than traditional Gray Iron. Ductile Iron bodies absorb vibrations, are highly resistant to cracking, and will survive an accidental fall to the workshop floor that would break a Gray Iron casting. In our tests with the No. 60 ½ Rabbet Block Plane, a 15' drop onto concrete, nose first, bent the tool a trifle, but did not break the casting.
Manganese Bronze
Though Cast Iron has long been the material of choice for mass-produced tools, we use Manganese Bronze for many of our components and smaller plane bodies. It is heavier than Iron and adds heft to the tool, doesn't rust, won't crack if dropped, and has wonderful warmth in the hand. It is one of the hardest, strongest Bronze alloys and wears very well, unlike Brass and softer Bronzes.
Stress Relieved Castings
Stress relieving metal castings is an essential part of making quality hand planes. When metal is cast, particularly in a long flat shape like a bench plane, internal stresses must be relieved to ensure the machined casting will stay flat over time. We stress relieve all our castings by soaking them at high temperature with a slow cooling over 48 hours.
Blade Steel
The blade is the most important part of a hand tool. Our blades are thicker than other manufacturers' for a solid cut with minimal vibration. We use A2 tool steel for most of our blades because our tests have shown that the edge lasts significantly longer than O1 tool steel, and sharpens readily with waterstones. Blades are hardened to Rockwell 60-62, cryogenically treated and double tempered for an even finer grain and enhanced durability.
Wood Handles & Knobs
We use sustainably-grown, native hardwoods for our handles and knobs: Cherry, Maple, Hickory, and Maine-grown Hornbeam. We carefully shape our plane and saw handles by machine and by hand to ensure a comfortable grip, finish them with oil and wax, and hand-buff them to a silky smooth surface.