As of March 16, 2020 our showroom is temporarily closed. Our offices and shipping department continue to operate with limited staff during regular business hours. Please contact us at toolworks@lie-nielsen.com, or by phone at 1-800-327-2520, if you have any questions or concerns. Please leave a message and we will get back to you as soon as we can. Thank you for your support and understanding.
High Angle Frogs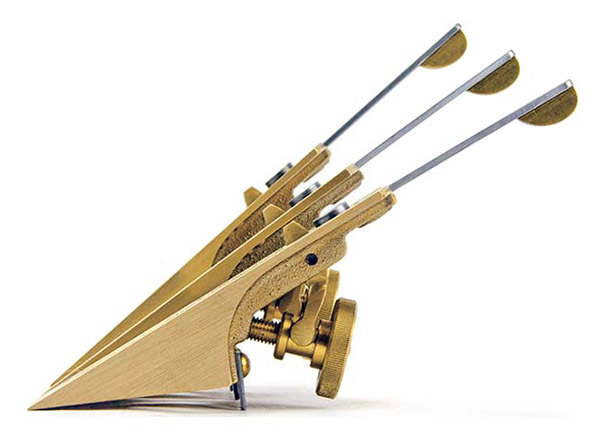 Until now, all Stanley-type bench plane irons were bedded at 45 degrees, or Common Pitch. But the famous English Smoothers like Norris are usually bedded at 50º (York Pitch) or 55º (Middle pitch), because the higher angles make smoothing difficult wood easier.
Lie-Nielsen's unique High Angle Frogs quickly convert our No. 3 through 7 Bench Planes to York or Middle Pitch. May be ordered separately or installed in the tool (the 50° HAF for no additional charge, the 55° HAF for $10. more).
York Pitch will handle most tear-out prone wood well. Middle Pitch is for the most difficult woods. Using one of these frogs will eliminate the need for scrapers, in most cases.
Will not fit other makes of planes.
1 to 3 of 3 results for High Angle Frogs