As of Monday, March 16, 2020 our showroom will be closed until further notice. Our offices will remain open during regular business hours. Please contact us at toolworks@lie-nielsen.com, or by phone at 1-800-327-2520, if you have any questions or concerns. We are short staffed and doing our best to answer calls. Please leave a message and we will get back to you as soon as we can. Thank you for your support and understanding.
Joinery Floats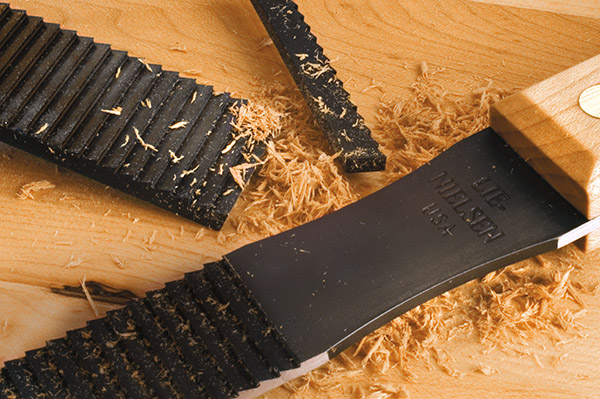 Our Joinery Floats are sized with cabinet making and furniture building in mind. They are capable of extremely precise work.
Large Cheek Floats are ideal for working recessed areas like mortise cheeks. They are 1" wide at their widest taper to allow seeing past the handle when working corners.
Mortise Floats come in five sizes: 1/8", 1/4", 5/16", 3/8" and 1/2". They're excellent for squaring up mortise ends, fitting wedges in tusk tenons and other trimming jobs.
Face Floats are designed for accurately trimming tenons, tongues or other such surfaces. The cranked-neck design gives good access to recessed surfaces.
1 to 3 of 3 results for Joinery Floats